"Oh Austria, you are delicious!"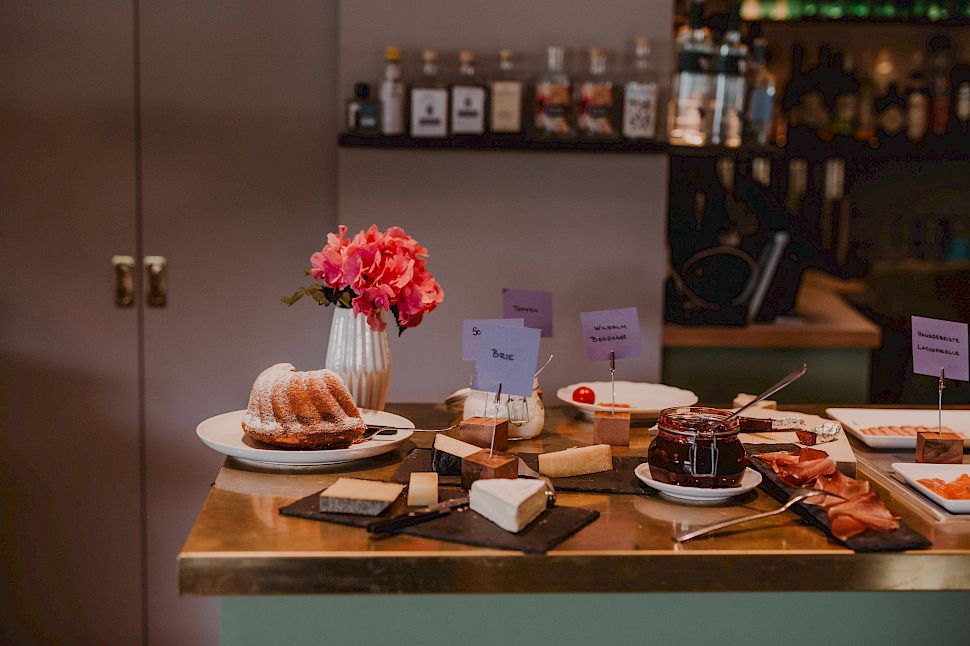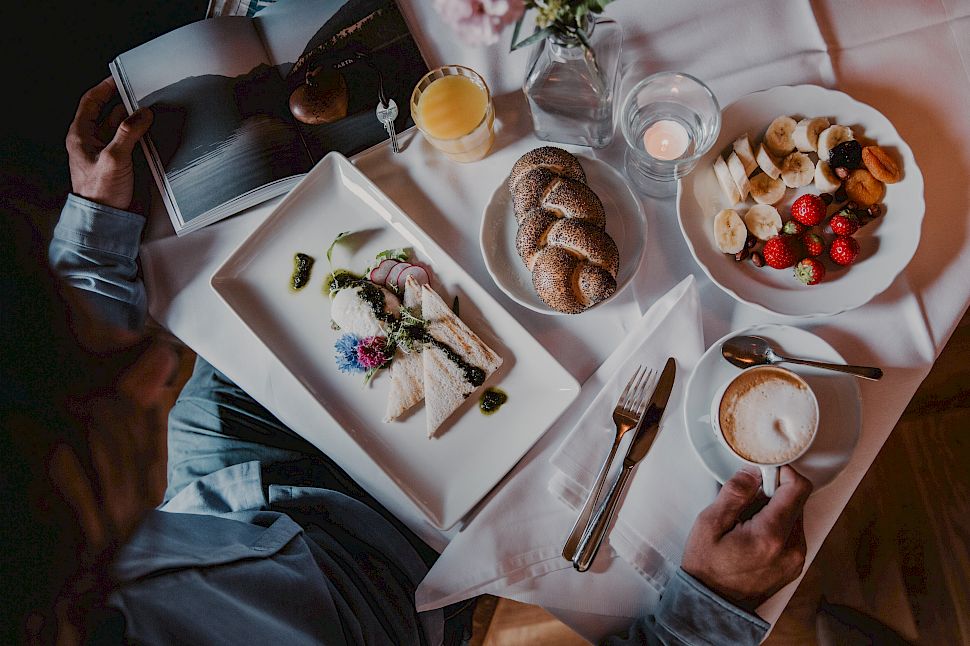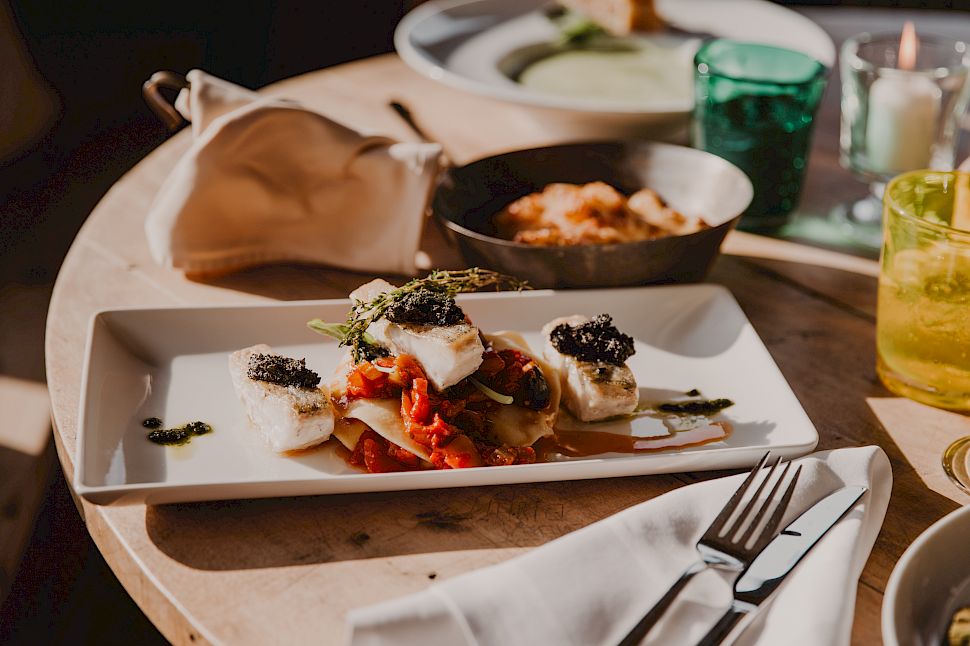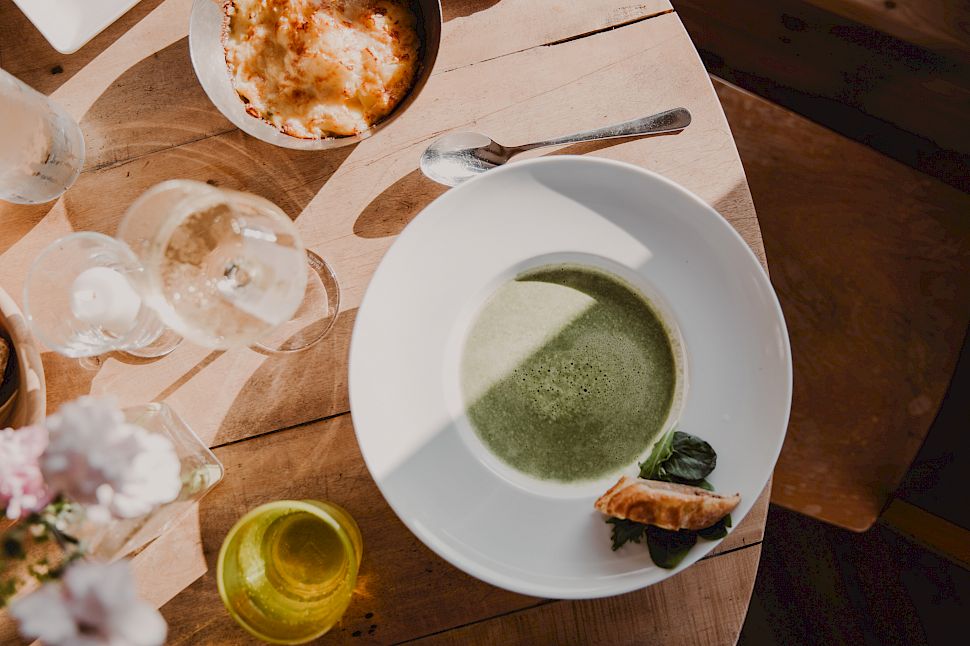 Over the years, an independent kitchen culture has developed in Seebichl. Uncompromising regional ingredients blend with new ideas and ancient recipes, resulting in daily handmade delicacies. We like to say, "time to eat well is time well spent."
Breakfast
We believe in quality, not quantity and the breakfast selection in our green bar is not big, but, is carefully selected and prepared full of delicious details. All our ingredients are exclusively handmade by people we know. Master-butcher Fuchs produces ham and sausages - the best in Kitzbühel. Our crispy bread is baked by Neumayr from nearby Aurach. Yoghurt, milk and cheese are supplied by local farmers, pickled fish come from cold mountain spring water, jams and compotes are homemade, loose teas are supplied by Demmer teahouse in Vienna and J. HORNIG provides the coffee. Only the best. Only for you.
Restaurant SEEBICHL
SEEBICHL's restaurant is the meeting place for gourmandes. Our renowned rib-eye tagliata and sensational soufflé are now staunch staples of Kitzbühel's connoisseurs and will soon be firm favourites of yours. Serving at weekends light lunches to sun worshippers, our more elegant evening offerings. Find our current dishes and opening times here: