The black house and
his twenty-six rooms.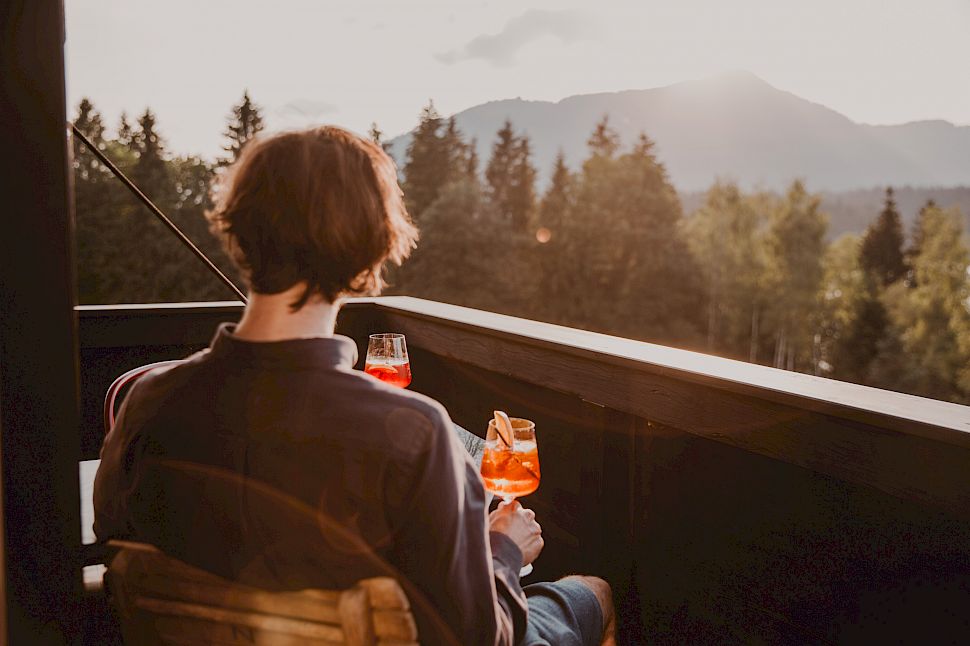 A temporary home for lovers of everything alpine – 26 rooms, designed specifically with them in mind. Handmade designer furniture, fresh mountain air, a wooden balcony with an epic view - we'll even throw in the dappled light and birdsong.
Room prices
Book directly for the following: Kitzbühel's most exceptional local breakfast, private on-site parking, shuttle service to the piste (7 minutes by car) or the town centre (5 minutes by car). Upon request, the Witzmann brothers will be more than happy to advise you on what's hot, what's happening and what's delicious in the nearby area, that is, if you're a Kitzbühel newbie.
Our rooms are lovely it's true…
Every now and then Seebichl guests just want to spend their entire stay in bed, but please, trust us - getting up and going out is definitely worth it. Spend a sun-drenched summers day at one of the lakeside beaches or take an exhilarating bike tour with one of our KONA bikes through the mountains. The radical regional bar breakfast and long evenings with a gin and some homemade tonic or a Negroni, definitely merit a taste. 
The Black House
Seebichl is the coal-black house, set up on the hill above the Schwarzsee. With an atmosphere evoking memories of a rambling summer home up in the mountains, yet, with a sense of comfort leaving little to be desired by today's standards. This is Alpine living, in the most creative and cosy sense imaginable.